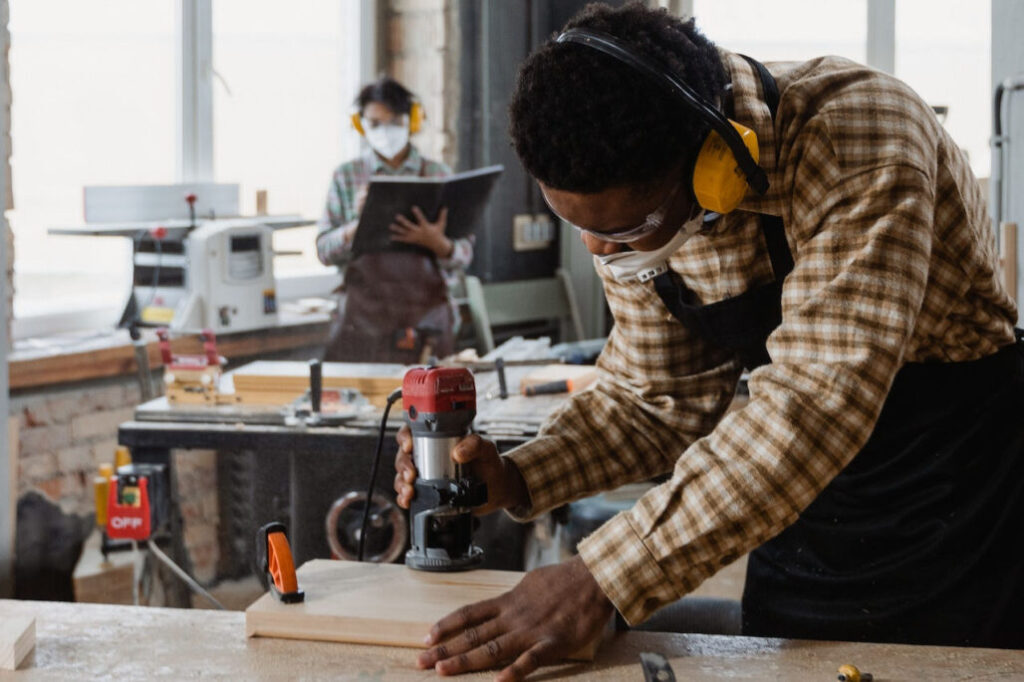 Building Your Dream Career Into a Reality
Wouldn't it be wonderful if we all woke up in the morning knowing we were going to do something we loved to do, something we were passionate about?
Take some time to reflect on what it is you really care about and what you want to spend the rest of your life doing. If you're ready to change jobs, brush up your resume using a free template, then start searching for opportunities on sites like LinkedIn.
If you need more education, consider an online degree program that will allow you to continue working while you receive your education.
Or turn your passion into your own business. Future Business Ventures is one such company. Founded by U.S. veterans, we provide for the special needs community. Here's some advice on how to take what's important to you and turn it into a successful business.
Planning a Business Can Be an Exciting First Step
With planning, you're allowing your mind to start imagining what your business can be. You're coming up with a great name for your company and thinking of how you're going to get customers. You're mentally planning on how to get the financing you need to buy the necessary supplies and equipment and what it will look like when it's finally up and running. This can all be done in a real and tangible way by writing a business plan.
A business plan forces you to clarify your ideas with details. And it will help you consider some of the challenges and problems you might face along with the opportunities. Using a business plan template can help guide you through the process while ensuring you don't miss any important steps.
Research the different tools and software you'll need for your business. For instance, if you're setting up your own construction business, then find out what kind of software will make your business more efficient. You'll want to purchase construction takeoff and estimating software. This may help you to effortlessly add material and labor costs onto your estimates and accept online payments.
If you're a veteran, the Small Business Administration (SBA) has a special loan program for Veterans called Patriot Express. Work with the Small Business Development Center to ensure you have the documents necessary to apply for the program.
Do You Have a Market?
One of the things you'll need to address in your business plan is researching the market to see if there's a need for your product or service. Market research is what lets you know who your customer is. This means learning what kind of person is interested in what you have to offer.
Gathering data from a lot of different sources doesn't have to be that difficult. You can start with the social media platforms you engage with. Try coming up with a questionnaire or a survey and present it to your followers. Ask them to share on their own pages.
Marketing
Once you have your business in place and you know to whom you'll be selling, it's time to reach out to that audience in a way that will grab their attention, keep them interested, and finally, become a customer. It's important to have a first-class website since that's the face of your business. This is no place to cut corners. Hire a professional to make your site for you. You can find freelance web designers on sites like Fiverr and Upwork, or you can reach out on your social media pages.
Nothing takes the place of person-to-person networking. Consumers like to deal with businesses they feel they have a personal connection with. Attend as many business gatherings, community socials, and charitable events as possible. Don't go there to sell; go there to let people know you as a person. Carry business cards, this is very important. Business cards are a handshake people can carry with them. Design your own business cards with an online business card template creator so you can customize them in a way that reflects you and your business.
Turning your passion into a career, whether it's with a new job, a new degree, or a business of your own, shouldn't just be the stuff of dreams. Take on the challenge of making the big changes, and soon you may be the one helping change the world.
Building Your Dream Career Into a Reality