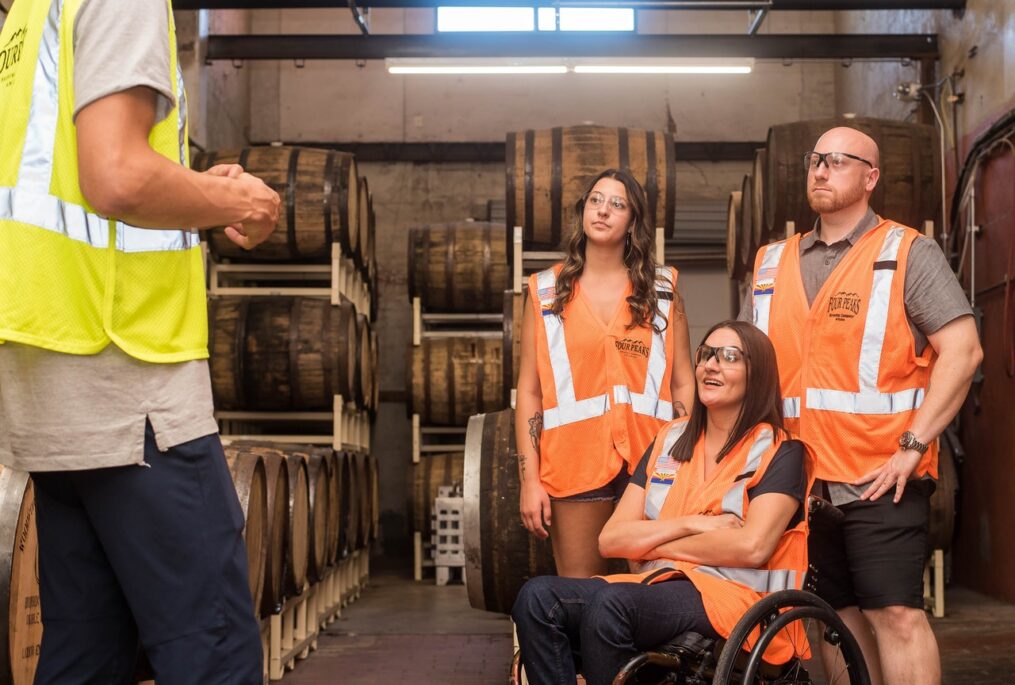 Over the last couple of years, employers have started to embrace the notion that talent can come from anywhere and that, by creating a more inclusive work culture, you can attract more differently-abled prospects. If you're looking to expand and benefit from a truly diversified team, here are some of the simple steps you can take.
It's important to project what you aim to attract. A good place to start is with your external-facing site - this can be adapted for compatibility with assistive devices, thus allowing its users to enlarge font sizes, provide keyboard accessibility and use ARIA roles (Accessible Rich Internet Applications). Updating your digital space to be more accommodating for differently-abled visitors is a clear sign that you're looking to give everyone a fair chance.
You can also adapt the office itself to be more accustomed to physical visits from differently-abled people. There is a host of assistive technology such as devices with speech recognition, specially designed listening devices or you could work with building managers to install facilities such as accessible washrooms, height-adjustable desks, or wheelchair ramps. Contrary to belief, these changes can be inexpensive and can often be claimed as an ADA incentive - available to small businesses with revenues of $1,000,000 or less.
To support those who are differently abled, it's important that everyone in the community chips in to share time and expertise. A great way to do this is to offer workshops specifically designed for those with disabilities - whatever your skill, a couple of days out of the year spent sharing knowledge could benefit your business and those who partake. You might even decide to reverse this and invite one of the many differently-abled motivational speakers or instructors to share their experience with your team.
If you're hoping to incubate talent within your company, another idea is to form an internship program. By offering free internships to those with disabilities, you can help give them a chance to prove their worth to your company and develop experience that can be taken to other roles. If you're unsure of how to start, it can sometimes be worth hiring an internship coordinator to get things off the ground.
Many don't understand the true of hiring a diverse workforce - with a wealth of different experiences and backgrounds, you can cover many more angles during the ideation period of a project, establish your company as an innovator within your industry and engage with a wider range of demographics during the selling period. Crucially, with skill and talent in high demand, you can catch the individuals who have equal abilities but who were disregarded for reasons that are irrelevant to work.
To really put these ideas into practice, it may be necessary to revamp your recruitment protocol. This might mean networking with local, regional, or national organizations. It might even involve first hiring a differently-abled person to oversee the operations. On top of this, it's important not to forget the basics - a well-written job description with inclusive, clear language will bring huge value to the process.
When, as a company, you decide to embrace inclusiveness, you'll quickly find that everyone benefits. The question is not if, but how - you'll need to make sure you do plenty of research, invest some budget and take the necessary steps to understand the people you're hoping to include.
Future Business Ventures is a small company founded by U.S. Veterans who have seen people who, through birth or life crisis, have Special Needs. Learn more about our work, at: www.successful-future.net
Image by Pexels
New Perspective: How to Attract Differently-Abled Talent