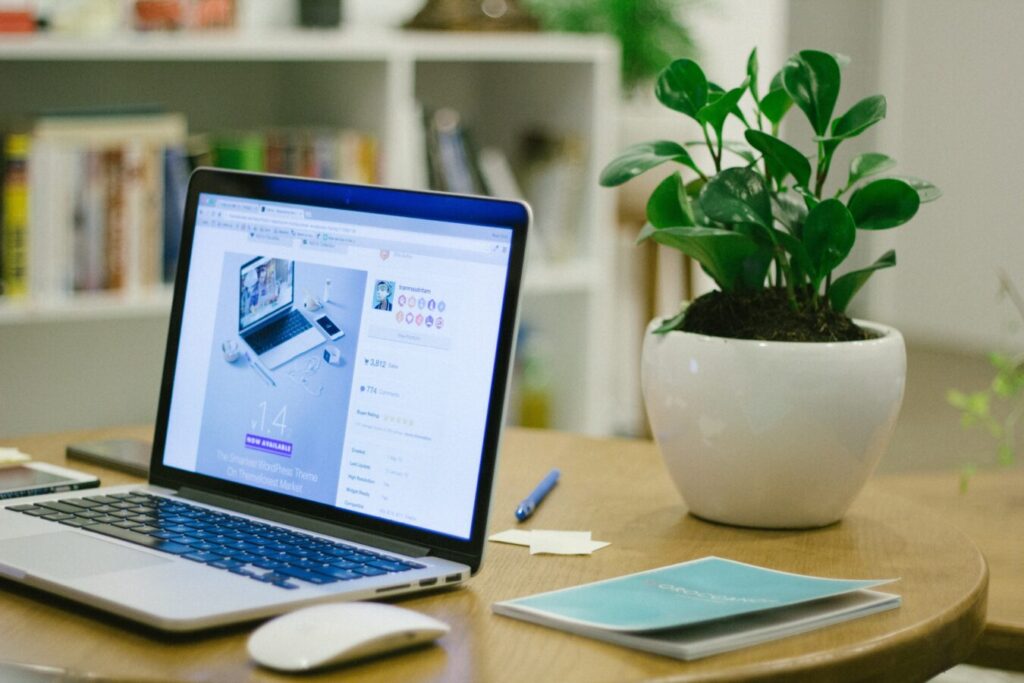 Image from Pexels
In the information age, websites are of paramount importance to the success of a small business. If you want to advance from startup to growth, you'll need to consult with the experts and bring in skilled designers, developers, and marketers to optimize your online presence.
Design
The design of your website is crucial, not only for User Experience (UX) reasons, but also for how it will come to represent your brand. A good designer can help you to build a site that visually reflects your brand values, informs your relationship with customers/clients, and establishes your unique identity. It's important for small businesses to distinguish themselves early.
This is also true in business structure, and it can often be worth forming a Limited Liability Company (LLC). An LLC reduces your personal liability and can provide tax advantages, as well as reduce paperwork. Regulations differ depending on the state so be sure to check your local rules before proceeding.
When it comes to website design, there are a number of different avenues you can go down. In an ideal world, designers and developers work separately but coordinate together. Designers provide the visual aesthetics, often as vector files, and then share these using cross-compatible software with developers—they are not ordinarily involved in the process of coding the website itself. If you want to scale your business, your priority is to find a designer/designers who can make the company look good—building logos, crafting the interface, choosing colors, and sourcing the right images.
Development
No matter how beautiful the design work, you still need developers, also known as programmers, to bring the site to life and keep it alive. Your developers maintain your website, ensuring it loads quickly and has an optimized User Interface (UI). Web developers typically understand a number of computer languages and will offer you far more flexibility than template-based site builders like Squarespace. They are imperative for every serious business.
Finding strong developers is not always easy. If you're on a budget, it's often worth finding your designers and developers individually via freelancing platforms. If you have the money to spend, it's more advantageous to go through an agency, who will have an experienced team used to working with one another and on various projects. You can then coordinate with them, communicating your needs and sending the required files/documentation.
Drive
Once your website is completed, there's still work to do if you want it to generate revenue for your business. Even the most beautifully-designed, well-functioning site is going to struggle without marketing. Your first objective, therefore, should be to drive traffic to your new site. There are many ways to do this—you could try to earn hits organically by improving your search rankings or you could leverage social media, paying for placement ads. Some prefer to try their hand at content marketing, writing blogs, or producing videos—a fast-emerging trend for larger brands.
You will likely want to reuse your business images across multiple channels—your website, email marketing, social media, etc. Be sure that you maintain a professional look by scaling your images properly—an online photo resizer will make it easy.
Once you have a steady stream of users navigating your site, it's important to structure your site to match your Objectives and Key Results (OKRs). Whether you're aiming to generate leads, complete sales, or increase brand awareness, you'll need to think like your customers and set up pages to accommodate their needs. Finally, if you haven't got one already, now's the time to invest in a high-quality Customer Relationship Management (CRM) tool.
The internet has grown into a crowded and contested arena for small businesses. If you want to beat out the competition, you'll need to choose your help carefully—the right professionals can make or break a company.
This article is brought to you by Future Business Ventures, a small company founded by U.S. Veterans who have seen people who, through birth or life crisis, have Special Needs. To help our local Special Needs Communities the founders established three missions: to support Children with Special Needs, to provide employment to Adults with disabilities, especially U.S. Veterans and Elderly, and to participate with Local Youth Community Projects. For more information, please visit our website or contact us today!
Using Your Website to Grow Your Business