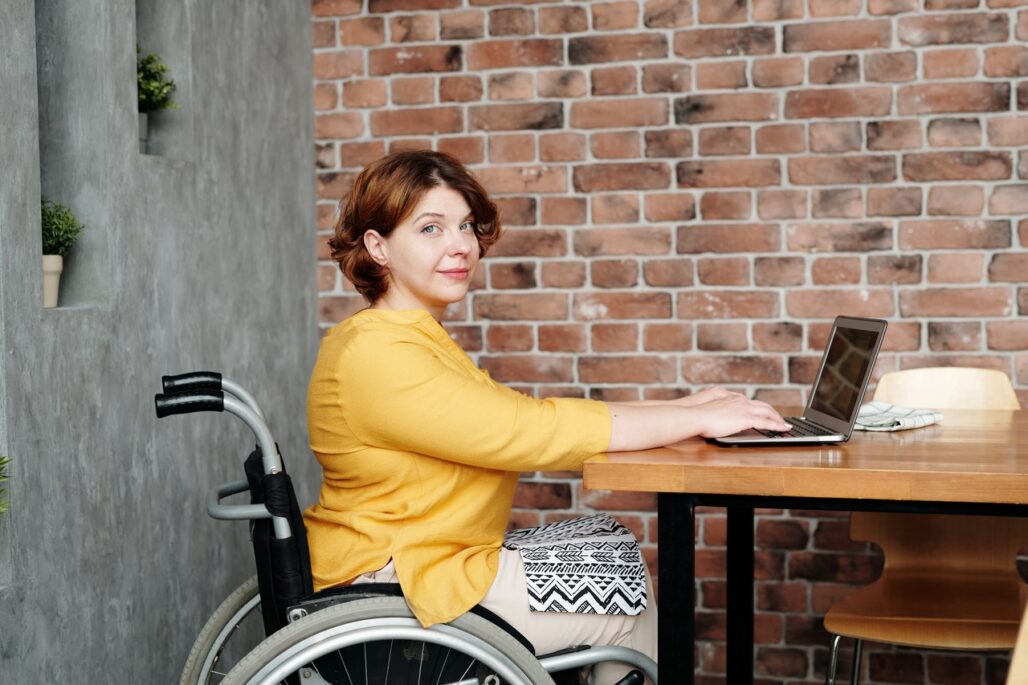 Image via Pexels
Get Out and Do It: How to Push Past the Fear and Launch Your Business
Starting a business can be an intimidating prospect for anyone. But when you live with a disability, you may be nervous about the unique challenges you face each day and wondering how you will overcome them to launch and run a successful company.
Here's the thing: The average workplace has made significant improvements to accommodate employees with disabilities. But becoming an entrepreneur is still one of the best ways to take more control of your destiny and establish a fulfilling, lucrative career. And if you know how to prepare for your business, you can avoid many common pitfalls and lay a foundation with confidence. Future Business Ventures has provided some simple advice for getting started:
Lay Out Your Options
To accomplish anything with genuine confidence, you must know that you're equipped in the industry. Think about your interests, passions, knowledge, and skills, and brainstorm business ideas that could accommodate your needs, whether you wish to work from home or in an office or shop. Here are some professions that have proven to work well for individuals with disabilities:
Tech support
Online tutoring
Business consulting
Personal training or coaching
Jewelry design
Music engineering
Food truck vending
Art or writing
When you run your own business, you can come up with creative solutions to accommodate your disability, meaning you could likely launch a company in almost any industry and adjust your schedule and work environment to meet your needs.
Make Your Plan
After making a shortlist of business ideas, conduct market research to identify unmet needs in your community (or in the global market). Then, choose a business idea that shows a high potential for profit.
You'll then need to create a business plan to outline your strategies for reaching your short- and long-term goals. Your business plan needs to describe your company, products or services, target audience, marketing strategies, financial needs, and more.
Embrace Tech Tools
One advantage of starting a business in this day and age is that you have so many helpful tools at your disposal. For example, if you're concerned about managing your company's finances, you can use cloud-based accounting software to streamline the process.
Some accounting tools will allow you to easily and efficiently store and organize receipts that you can then use to deduct business expenses from your taxes (legally). You can also maintain an accurate overview of your cash flow and other financial aspects, helping you to make more intelligent decisions and run your operations more efficiently.
Here are a few other areas tech tools can help:
Project Management
Communication
Marketing
Customer Experience (CX)
Scheduling
You might be surprised by how many free tools are available. But even ones that require an upfront investment or recurring payment can prove well worth it if they save you time and money in the long run.
See Failure as an Opportunity
Too many entrepreneurs struggle with a fear of failure. It keeps some from reaching their full potential and others from launching businesses altogether. However, as long as you're aware of your mistakes and learn from them, you can use a failure to your advantage. Don't go into entrepreneurship expecting perfection. It requires a lot of hard work and experimenting but can be thoroughly rewarding if you stick with it!
Set Realistic Goals
Finally, take an honest assessment of your strengths and weaknesses. Then, think about your ultimate vision for your business and create realistic goals for achieving it. Each goal should be measurable and attainable, but don't be afraid to challenge yourself. Building a business takes time; pace yourself and structure each day to take your company a bit further.
Entrepreneurship is one of the best career options for professionals with disabilities. If you have a vision, or even a simple desire to provide products or services to others, consider starting a company. Choosing a business idea that aligns with your strengths and interests, making a detailed plan, and incorporating the right tools can help you forge a lucrative, fulfilling career. And remember to see failure as an opportunity and establish realistic goals along the way!
Would you like to read more helpful content or learn about how our organization helps people with special needs in the community? Visit Successful-Future.net today!
Get Out and Do It: How to Push Past the Fear and Launch Your Business